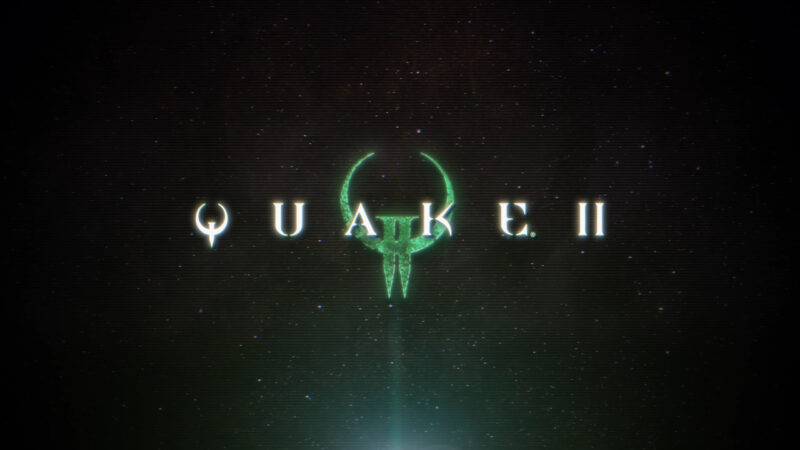 There were rumors circulating online that Quake II was being remastered. It wasn't long ago that we reported a rumor that the game was coming and that it would be shadow-dropped on the Xbox Game Pass subscription service. With that said, it was still just a rumor, and we had to wait for the official announcement. Well, that time has come, and the game has not only been revealed but also launched today across multiple platforms.
If you're a Quake fan, you might be eager to dive into the Quake II remastered edition just announced. The video game was first released back in 1997, with this new installment offering an enhanced edition of the original. You'll find all the original content here, along with a brand-new expansion called Call of the Machine. Best of all, you can enjoy cross-play with your friends. So this means you can enjoy the game with your friends no matter the platform you're playing the game on. Of course, with that said, you'll also still find local split-screen available whether you're playing cooperative, deathmatch, team deathmatch, or capture the flag.
Furthermore, you'll find that this edition will come with 4K and widescreen resolution support. Everything has been improved not only visually but also, giving AI an improvement as well. It's noted that AI will have improved pathing, new attacks, and new tactics. So you should have a bit more competitive gameplay whether you're playing with others online, locally, or by yourself with the AI as your opponent. But as mentioned, if you already played the game, getting this remastered edition is still worth your while. This installment comes with the Call of the Machine expansion from the development team MachineGames. You'll have a new multiplayer deathmatch map along with several new campaign levels to go through.
You can find out more about all the new features and improvements right on the official Bethesda blog post. However, if you want to just dive into the game yourself, then you'll find Quake II available right now. The game has been released for the PC, Xbox One, Xbox Series X/S, PlayStation 4, PlayStation 5, Nintendo Switch, and the Xbox Game Pass subscription service. Meanwhile, you can view a trailer for the game in the video that we have embedded down below.