The triple-A gaming industry is largely dominated by single player titles, often with a strong narrative focus. Even many smaller-scale titles follow this same direction. While we always love a compelling single player experience, co-op games are just as valid in different ways. They're typically more immediately enjoyable, letting you goof off with your friends to create stories that aren't possible in a single player setting. In no particular order, here are the best co-op games to look forward to in 2023.
#43 Pikmin 4
Platform: Switch
Release Date: July 21, 2023
While not typically considered a co-op or multiplayer franchise, Nintendo has made it so that Pikmin 4 will continue the tradition of working together to complete tasks in an alien world.
After all, why take on the challenges alone when you can have someone back you up, right? Two heads can be better than one as you use your Pikmin to beat foes and overcome natural barriers in your way.
Just as cool, though, is the new game has a "Battle Mode" called Dandori, where you'll face off against one another to see who can complete certain tasks first. Do you think you got what it takes to win?
#42 Baldur's Gate 3
Platform: PC – August 3, 2023
Release Date: PS5 – September 6, 2023
In today's gaming age, most titles with an expansive world try to give you a co-op or multiplayer experience so that you can enjoy the game with friends. If you wish to do that in an RPG setting, Baldur's Gate 3 is the title to try.
The best part here is that this won't be a case of one person leading and the others following. You'll be equal partners in this journey, and with four of you in one party, that means there are plenty of ways you can handle things.
You can coordinate to take down big bosses, go on separate quests, or screw each other over just because you can.
#41 Remnant 2
Platform: PC PS5 XSX|S
Release Date: July 25, 2023
Steam | Playstation | Xbox
When you're tasked with saving a world and saving the very existence you live in, it'd be nice not to have to do it alone. In Remnant II, you have the power to save reality on your own, or you can bring in a friend to help tag team things.
As you explore the game's many worlds, you'll find yourselves going up against bosses that few can beat on their own. In these times, call upon other players and work together to vanquish them.
To ensure you're a team player, go and upgrade your character and blend classes together to unlock new abilities and potential.
#40 The Outlast Trials
Platform: PC
Release Date: May 18, 2023
Horror games can be best had with friends that are not even necessarily on your team. If you're a fan of horror games, then chances are you are aware of The Outlast franchise. While before we get a third mainline installment, the developers brought out a multiplayer experience with The Outlast Trials. The Outlast Trials is set years before the first two games, during the Cold War, when the Murkoff Corporation imprisons you. Forced to undergo a variety of unethical experiments, the only means of escape is completing a series of challenges. However, between you and these objectives are a variety of hostile enemies. Just like in previous games, there's no means of attacking enemies. Instead, some items further buff your character up to quickly reach a new area or slow an enemy down. However, your greatest means of help is with friends. This game offers cooperative multiplayer support where you and some friends can try to complete these objectives together or potentially throw each other under the bus.
#39 Helldivers 2
Platform: PC PS5
Release Date: December 2023
Sometimes you just want to get into a game and blow stuff up because you have the weapons to do so. In Helldivers 2, you'll be gifted with all sorts of destructive tools for blowing up aliens to defend Super Earth!
But the best part is you get to work with three friends to do it in style and with even bigger explosions! The alien threats will come after you one wave at a time. The more waves you survive, the more you can upgrade your arsenal for even more destructive potential.
So build your team to work harmoniously with one another, then have a blast as you destroy aliens left and right!
#38 PayDay 3
Platform: PC PS5 XSX|S
Release Date: September 21, 2023
Are you ready to get back into the life of crime? That's what Payday 3 is offering as you once again follow the original crew of robbers from Payday: The Heist. This game is all about going through a series of heists and stickups. You'll have to plan out your attack, the weaponry, gadgets, and an escape route before you burst into the scene to take charge. Of course, this time around, we're in New York, and the world, along with the economy, has changed since our original crew of criminals first got started in the life of crime. Law enforcement will have their own new tools and strategies to face off, not to mention the growing popularity of cryptocurrency. But fortunately, what hasn't changed is the cooperative gameplay. This game will still feature co-op, so you and your friends can try to successfully complete some of the biggest heists New York has ever seen.
#37 Diablo IV
Platform: PC PS4 Xbox One PS5 XSX|S
Release Date: June 06, 2023
PC | Playstation | Xbox
As a game once said, "It's too dangerous to go alone," so why not take on monstrous hordes with friends? Diablo IV will let you do that!
While many hail Blizzard's series for its single-player customization and gameplay, you can take things to the co-op and multiplayer level by making a party and traveling around the realm above and below. Whether you lead the part or are one of its key members, you'll have to work together to defy the hordes of Lilith and other forces.
Will you be able to level up together and become an unstoppable force? Or will you all be beaten back until you "git gud"? Dive in and find out!
#36 Atlas Fallen
Platform: PC PS5 XSX|S
Release Date: August 10, 2023
Atlas Fallen drops players into a sand-covered world and asks them to fight for mankind. But, unfortunately, the oppressed and corrupted gods have taken control. You'll explore this world, glide through the sandy biomes, seek out treasure, explore the world, and fight off legendary monsters. Use powerful shape-shifting weapons and unique sand-powered abilities to bring your enemies down and raise humanity from the dust and filth they've been kept under.
#35 Wo Long Fallen Dynasty
Platform: PC PS4 Xbox One PS5 XSX|S
Release Date: March 03, 2023
From the development team that brought out Nioh comes their next major release, Wo Long Fallen Dynasty. This game is set during 184 AD in Han Dynasty China. Here we find the land has become infected with chaos leaving the imperial dynasty to fall. Now with a demonic legion taking control, players will step into the role of a nameless militia soldier fighting for survival. Using your skills within the sword and Chinese martial arts, you'll have to overcome incredible odds to see through this horrendous demonic plague.
#34 Gangs of Sherwood
Platform: PC PS5 XSX|S
Release Date: September 2023
Gangs of Sherwood is a new take on the classic tale of Robin Hood. Players are getting a co-op action game where you'll take on the role of either Robin, Marian, Friar Tuck, or Little John as you fight back against the armies of the Sheriff of Nottingham. With England oppressed, you'll need to work together to fight back against the rich, seek out loot, and give to the poor. So far, we know that players will get to start the game within a hideout and plan out their best attack strategy with up to four players before each mission.
#33 Six Days in Fallujah
Platform: PC PS4 Xbox One
Release Date: 2023
Six Days in Fallujah is an upcoming FPS tactical shooter that follows a real battle that took place in Iraq in 1968. The developers here are trying to recreate true stories behind marines, soldiers, and Iraqi civilians, with each mission being a narration of the experience these individuals had. Overcome the chaotic battles and take command of your team through this modern war. Players can even work together online through these missions with cooperative multiplayer support.
#32 Once Human
Platform: PC
Release: 2023
Once Human tells a story of a different kind of apocalypse. The world has been turned upside down with a new otherworldly force called Stardust. Most of humanity has fallen, with now zombies and other monsters roaming the world. Everything is infected, and what humanity is left is considered Meta-Human. You can survive the contamination and even use the power of the Stardust for yourself. Join other players online as you attempt to survive this harsh new world and dive deeper into the secrets of Stardust in hopes of uncovering the truth behind this disease.
#31 Sengoku Dynasty
Platform: PC
Release: 2023
Sengoku Dynasty is a life simulation type of game. Here players are tossed into medieval Japan, where you're seeking to recreate a loving home for your family within the Peasant Kingdom. But with war and famine ravaging the country, seeing your little empire succeed is a tough battle. You need to be a leader, go on quests, make trades, build a community, and manage your village. However, be prepared to become a warrior when trouble comes knocking on your door. While the focus is building up a village, it's said that this game will also offer cooperative multiplayer, which means you'll have some help when conquering the map.
#30 RIPOUT
Platform: PC XSX|S PS5
Release: 2023
When the Earth is devastated and humanity is scattered, you would do all you can to find them again. In RIPOUT, that is your mission. You know there is a place called Sanctuary where some of the remaining people from Earth reside. But to find it, you must travel across multiple ships filled with mutants that aren't afraid to kill you.
Fight back with the weapons you find and your "pet gun," a living weapon you can train to do what you want.
Each ship will be its own challenge, so don't think the next one will be easier. You won't live long that way.
#29 Level Zero
Platform: PC PS4 Xbox One XSX|S PS5
Release: 2023
Are you afraid of the dark? Depending on what side you are on in Level Zero, you will be. In the game, two sides are battling it out, but not for the goals you may expect.
Four players will become scientists on a station that aliens have damaged and infiltrated. These aliens love the dark, so it's the job of the four players to restore light to the place so that the aliens can't get them. The slightest touch of light, and they're done.
As for the aliens, two people will play them and do all they can to get to the scientists and take them out before they can restore the station.
Who will win? Jump in and find out!
#28 Remnant II
Platform: PC XSX|S PS5
Release: August 2023
The sequel to a popular shooter, Remnant II, will once again have you facing incredible odds as you battle not only on Earth but in other dimensions. You'll jump through portals and take on challenges that range from the horrifying to the mythical.
As you do, you'll complete quests, gain new weapons and abilities, and find a way to take back your world. You don't have to do the game alone if you don't want to, as there are co-op possibilities for you to partake in.
Each playthrough will be different, so you'll be challenged no matter what you do. Do you think you can overcome these overwhelming odds?
#27 No More Room in Hell 2
Platform: PC
Release: 2023
No More Room in Hell 2 is a sequel to a fan mod that got much acclaim. So now, picture how good a full-on game by them is!
The title puts you in a world overrun by zombies. The twist is that you're not surviving alone. You'll have up to seven other players to work through the cities, towns, and other areas you're dropped into and do all you can to survive.
Your goal is to last long enough for someone to rescue you. But that won't be easy, considering the zombies will relentlessly hunt you. So scavenge what you can to fight back and survive!
#26 Forever Skies
Platform: PC XSX|S PS5
Release: 2023
When the world is ruined, only those who can stay in the skies above can survive. In Forever Skies, you'll get to build your ship from something basic that floats into a fully-armed and operational vessel you can take anywhere.
But it won't be as simple as clicking around and augmenting it. Instead, you'll need to travel this ruined world, go to the remains of other buildings, and harvest the resources that they have.
As you do, you can build machines and boost your ship's capabilities. What kind of vessel will you craft by the game's end? What will you learn about the fallen world along the way? Jump in and find out!
#25 Endless Dungeon
Platform: PC PS4 Xbox One XSX|S PS5
Release: May 18, 2023
Imagine this, you have some vital cargo you're carrying, and you suddenly get stranded on a space station. One that has both monsters looking to kill you and destroy your cargo and heroes that are waiting to be of service. Do you get the picture of what Endless Dungeon is now?
Yep, in the game, you'll recruit heroes to your cause to try and escape the station before the critters within it destroy you and your crystal cargo.
The ways you can play the game are as endless as the game's title. So try something out, see if it works, and if it doesn't, try again with something new!
#24 Meet your Maker
Platform: PC PS4 Xbox One XSX|S PS5
Release: April 04, 2023
Do you think you can outsmart scores of other players? If you do, then Meet your Maker is a title you'll want to try.
The game focuses on you and other players, being a custodian. What are you tending to? A monster known as a chimera. You'll need "genetic material' from dead bodies to make it stronger, and the only way to get that "resource" is by killing the other players.
Oh, but you won't need to get your hands dirty. You'll construct bases and outposts and let death traps do that for you. The craftier you are, the more likely you'll be to outwit everyone and build your perfect monster.
#23 Arc Raiders
Platform: PC XSX|S PS5
Release: 2023
In Arc Raiders, you don't have to worry about finding trouble because trouble will drop down and find you. You are part of a mercenary group defending a base from mechanized menaces that drop from space to attack.
You'll only have the briefest of warnings before they come down, and you'll need to be ready to take them on no matter what.
With each wave, the enemy will get stronger, and you'll need to work together with other players to ensure your survival. It's a big world out there, but will you be able to see it with danger raining from above?
#22 Eresys
Platform: PC
Release: April 20, 2023
If you were to enter the universe of H.P. Lovecraft, you'd need to be of a certain mindset. If you only wish to play a game based on the universe with friends, you'll need to get Eresys.
The title is a 4-person co-op title that'll have you entering a forest where Lovecraftian nightmares await. The game is focused on horror, and simply moving through the forest can trigger events that'll leave you speechless.
To overcome this, you must work together and use the occult practices to send the monsters packing and make it out alive.
There is much hidden in the forest. Will you be able to uncover it all before it's too late?
#21 Hello Engineer
Platform: PC
Release: 2023
If you're a fan of a certain game series about you finding out the truth about your evil neighbor, then you'll want to partake in its next adventure via Hello Engineer.
The game puts a twist on things by taking you out of the neighborhood and into an amusement park. Your evil neighbor constructed said park, and now you must escape it by building your own contraptions!
You'll wander around and get parts, then assemble them to see if they can withstand the challenges your neighbor has put in front of you! Will you be able to overcome these challenges? Or will the neighbor foil you yet again?
#20 Tom Clancy's The Division: Heartland
Platform: PC XSX|S PS5 PS4 Xbox One
Release: 2023
So far, the agents of The Division have taken on threats in one of the United States' biggest cities and the nation's capital. What other dangers could there be to face? The answer is the heartbeat of the nation that often goes unnoticed.
Tom Clancy's The Division: Heartland will take you to the Midwest, where a small area has been corrupted by enemy agents who are turning the people against the government. Now, you must infiltrate and save these people so the nation isn't rotted from the inside out.
Will you be able to save the nation from within? You'll find out soon enough.
#19 Wild Hearts
Platform: PC XSX|S PS5
Release: February 17, 2023
Have you seen other monster fighting franchises and wanted to get into them, but they were too difficult or grinding? If so, then you'll want to give Wild Hearts a try. The title puts you in the role of a hunter who is blessed with the gift of using ancient technology. That technology is the only thing that can defeat monsters who have become aggressive after being infused with energy.
Work your way through the world and defeat the monsters in your path! The more you grow, the more you'll be able to take on the tougher monsters that lie ahead!
#18 War of the Worlds
Developer: FlipSwitch Games
Publisher: FlipSwitch Games
Platforms: PC
Release date: TBA
War of the Worlds is perhaps the most ideal setting for a survival game, with the looming threat of humankind extermination. It looks to capture the atmosphere expected from the original H.G. Wells novel, with an unshakably uncanny feeling to its visuals. Launching in early access at some point in 2023, you're expected to survive an entire week of this alien invasion, while contending with the inner-strife between civilians and the military. That all applies for players that choose to side with humanity. Players can also choose the alien side, which expectedly tasks them with eradicating the entire game world.
#17 Moving Out 2
Release date: 2023
Publisher: Team17
Developers: Devm Games, SMG Studio
Platforms: Nintendo Switch, PlayStation 4, Xbox One, Microsoft Windows, Xbox Series X and Series S, PlayStation 5
If you liked the original Moving Out title, then you'll want to get Moving Out 2 when it arrives in 2023. The game aims to take the physics-based moving title and take it to not just the next level, but the next world!
Confused? Well, you won't be in the town of Packmore anymore. Because whether you play the game alone or with friends, you'll be traveling across dimensions in order to get new moving gigs and as a result of that, you'll have a variety of new challenges to face!
Plus, you'll now be able to play with people from all over the world! Making it so everyone can get in on the moving action!
#16 Dead Island 2
Release date: February 3, 2023
Platforms: PlayStation 5, PlayStation 4, Xbox One, Xbox Series X and Series S, Google Stadia, Microsoft Windows
Developers: Deep Silver Dambuster Studios, YAGER, Sumo Digital, Free Radical Design
Publishers: Deep Silver, Plaion
Dead Island 2 was a game that many thought would be lost to the annals of gaming history. After all, it was announced almost 10 years ago, and then it kept getting delayed, or passed to another developer, it just didn't stop! But then, at Gamescom, a new trailer teased its return, and noted it'll release next February!
As for the gameplay itself, that wasn't shown in the return trailer. But, there were a lot of zombies shown, as well as the new setting of the game with a very chill protagonist. Given how the first game was, you can likely expect a lot of violence and a lot of weapons that you can use to try and get the zombies to go away.
#15 Exoprimal
Developer: Capcom
Publisher: Capcom
Platforms: Xbox One, Xbox Series X/S, PlayStation 4, PlayStation 5, PC
Release date: TBA 2023
Exoprimal is the closest thing we have to a mix between Left 4 Dead and Dino Crisis. It features an AI director that is similar to Left 4 Dead's dynamic mechanic. The game difficulty and objectives can dynamically shift depending on how players are doing in a match. The main difference stems from the fact that the AI director in question is a tangible character within the universe, known as Leviathan. Each of the exosuits fall under one of three archetypes — support, tank, and assault. As a major multiplatform release, full crossplay integration would only sweeten the deal.
#14 Kirby Return To Dreamland Deluxe
Developer: Nintendo
Publisher: Nintendo
Platforms: Nintendo Switch
Release date: February 24, 2023
One of the main digs at the Nintendo Switch is that the system loves to port games from the Wii U to the modern system. The good news is that this isn't one of those titles. This is a port of a Wii title! Totally different!
In celebration of the 35th anniversary of the Kirby franchise, the Switch is getting Kirby Return To Dreamland Deluxe! This upgrade for the Wii title will let you control Kirby, Bandana Dee, King Dedede and Meta Knight as you go on an adventure to get a new friend back to their home!
Plus, there will be plenty of minigames awaiting you that you can play with friends to up the ante!
#13 Minecraft Legends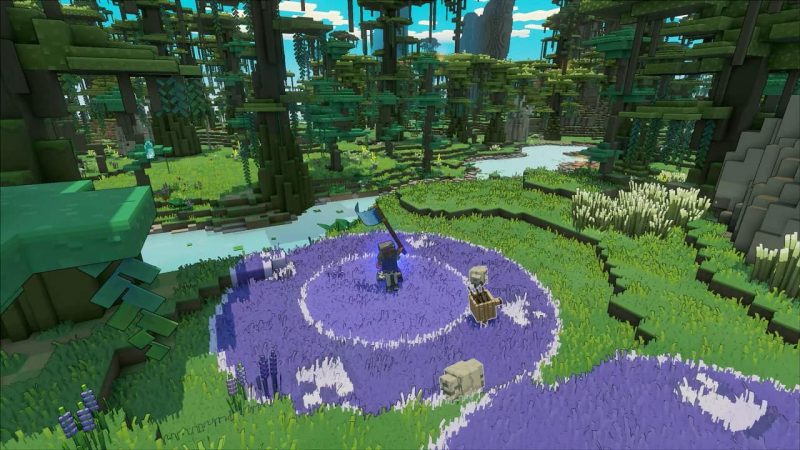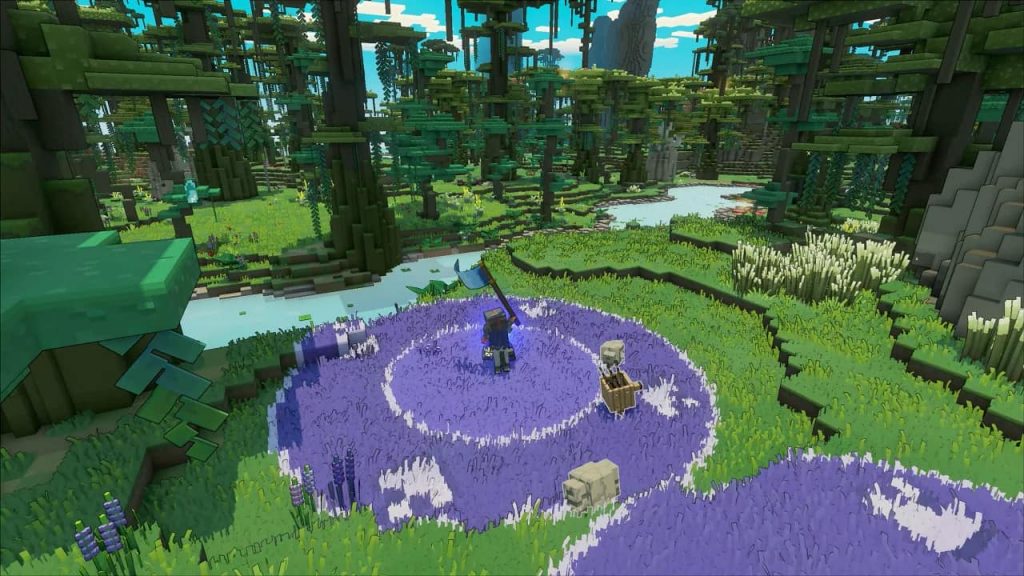 Developer: Mojang Studios
Publisher: Blackbird Interactive
Platforms: Nintendo Switch, Xbox One, Xbox Series X/S, PlayStation 4, PlayStation 5, PC
Release date: TBA 2023
Developed by Mojang Studios itself, Minecraft Legends takes the charming pixelated franchise in a new direction. Whereas Minecraft Dungeons was a Diablo-like dungeon crawler, Minecraft Legends is a real-time strategy game. Its take on the genre appeals to a wider audience with its more action-focused design. Rather than commanding squads of units from an overhead perspective, players take direct third-person control of a leader. Pikmin is the closest point of comparison. Luckily, Minecraft Legends offers both co-op and competitive multiplayer modes.
#12 Overwatch 2
Developer: Blizzard Entertainment
Publisher: Blizzard Entertainment
Platforms: Xbox One, Xbox Series X/S, PlayStation 4, PlayStation 5, PC
Release date: TBA 2023
Overwatch 2 is the sequel to Blizzard's successful hero shooter, with a PvE element being included in the final release. While not quite the full on campaign mode some were hoping for, it still promises to move the Overwatch story forward. This new mode will see continual updates just like the PvP, meaning more story will arrive over time. The only downside stems from the fact that Overwatch 2 will outright replace Overwatch. This leaves those that prefer the original's larger team size with no options.
#11 Lightyear Frontier
Developer: Amplifier Game Invest, FRAME BREAK
Publisher: Amplifier Game Invest, FRAME BREAK
Platforms: Xbox Series X/S, PC
Release date: Spring 2023
Lightyear Frontier brings the vibes with its colorful world and low-stakes farming gameplay. After crash landing onto some new planet, you take this opportunity to make practical use of the land. Supporting up to four players, Lightyear Frontier does not feature combat, which many players will appreciate after the influx of base building/crafting games infused with violence. Because players pilot mechs, the way in which they tend to their homestead and collect resources differs from other farming games. It eases some of the more intensive labor.
#10 Voidtrain
Developer: HypeTrain Digital
Publisher: HypeTrain Digital
Platforms: Xbox Series X/S, Xbox One, PC
Release date: TBA
Voidtrain is a survival game with a massive curveball thrown in. It is called Voidtrain because you're travelling along on a train, which must be led across the endless intermindensional void in search of train upgrades. This journey involves first-person combat and navigation in which you detach from the train to explore the surrounding scenery. At points, you'll navigate tangible spaces. Other times, you're precariously grappling between random floating objects. Each journey is also procedurally generated, which could offer interesting scenarious considering the setting.
#9 Techtonica
Developer: Fire Hose Games
Publisher: Fire Hose Games
Platforms: PC
Release date: TBA
Techtonica is a co-op base building simulation, in which players build factories underneath the surface of an alien planet. Because all of this takes place below the planet's surface, molding the terrain will become a core part of managing your ever-evolving production lines or just to modify the scenery. The setting also means you'll spend quite a bit of time mining for resources to invest within your factories. For those that are interested, Techtonica supports up to four players online.
#8 Derelicts
Developer: Romain
Publisher: Romain
Platforms: PC
Release date: TBA
Running on Unreal Engine 5, Derelicts takes place after a cataclysmic event that left the entire planet with raditation poisoning. This has led to the emergence of mutated creatures and humans, which must be dealt with using first-person shooter combat while navigating this open world survival game. Derelicts' crafting and community building aspects rely on natural energy. This means you'll have to make use of running water, wind, and solar energy in order to power your various contraptions. Interestingly, changes in weather can put a dent in your plans, forcing you to readjust your contraptions or simply wait it out. In a slight twist, players are also accompanied by an AI dog that can help out in fights.
#7 Overprime
Developer: Team SoulEVE
Publisher: Netmarble F&C
Platforms: PC
Release date: TBA
Overprime is a MOBA that plays like a typical third-person melee action game. While no longer the wildest genre combination thanks to the popularity of Smite, it's still pretty uncommon. After all, Epic Games' own Paragon was shut down only two years after its early access release. As expected, this is a free to play game with multiple characters that offer different attack abilities and mobility options. If you want to try another third-person MOBA that isn't Smite, Overprime might be worth keeping an eye on.
#6 Rotwood
Developer: Klei Entertainment
Publisher: Klei Entertainment
Platforms: PC
Release date: TBA
Developed by the people responsible for Don't Starve, Rotwood's art direction immediately stands out. Echoing that same paper mache/pop-up look, thise roguelite dungeon crawler supports up to four players. Information regarding its exact structure hasn't been detailed aside from the core loop, which involves navigating an increasingly treacherous forest and returning to a safe haven to manage crafting and character progression. We can also gather that the animation looks to sell the impact of every strike, hit reaction, and dodge roll.
#5 Gatewalkers
Developer: A2 Softworks
Publisher: A2 Softworks
Platforms: Xbox One, PlayStation 4, PC
Release date: TBA
So many co-op games nowadays either fall under the shooter or first-person survival/crafting label. While there's nothing inherently wrong with either direction, it's a refreshing change of pace to see a co-operative action RPG. This isn't attempted very often because the genre doesn't usually lend itself to multiplayer game design. In Gatewalkers' case, the development team opted for a top-down perspective in which worlds are procedurally generated. Combined with survival mechanics such as harsh weather conditions, Gatewalkers will force friends to work together. There are also no predefined character classes, with an emphasis on constantly altering your build.
#4 Sons of the Forest
Developer: Endnight Games
Publisher: Endnight Games
Platforms: PC
Release: February 23, 2023
In Sons of the Forest, you'll be tasked with a mission to go to an island to find a billionaire that was lost. But what immediately becomes clear is that this island is one that no man should step onto.
One of the things that you'll immediately notice about Sons of the Forest is the fact that the game gives you total freedom on what to do, where to go, and how to survive. You can explore the entire island at will, or, go and immediately make a shelter for you to try and survive in.
The game gives you the freedom to do what you want, but doesn't hold back on the difficulty either, as you'll have plenty of threats as you traverse this "paradise"…
#3 Nightingale
Developer: Inflexion Games
Publisher: Inflexion Games
Platforms: PC
Release date: Q4 2022
Nightingale is set in an alternate Victorian-era world in which traditional fantasy is also thrown into the mix. This mixture makes it a visually inviting space for you and a group of friends to enjoy the core gameplay loop. Nightingale is a game of two halves — one involving intense combat against mythical creatures, meanwhile the other is a standard survival game with crafting and building. Its procedurally generated worlds even offer a twist, in which the realm cards system lets you influence certain elements of the proceeding realm.
#2 Suicide Squad: Kill the Justice League
Developer: Rocksteady Studios
Publisher: Warner Bros. Interactive Entertainment
Platforms: Xbox Series X/S, PlayStation 5, PC
Release date: Spring 2023
As a Rocksteady developed joint, you can likely count on satisfying action with an impeccable sense of rhythm So many games have attempted the Batman Arkham style of melee combat, with none matching the feeling of Rocksteady's titles. As a co-op game, each Suicide Squad member seems to offer vastly different styles of combat and maneuverability as you should expect when dealing with Harley Quinn, Captain Boomerang, Deadshot, and King Shark. This could make cycling through characters after finishing the game a worthwhile form of replayability.
#1 Redfall
Developer: Arkane Austin
Publisher: Bethesda Softworks
Platforms: Xbox Series X/S, PC
Release date: TBA 2023
Coming to us from the minds behind Prey and Dishonored, Redfall holds a lot of promise. This four-player co-op shooter seems familiar when examining it at face value. Each squad member has their own special abilities and affinities toward specific weapon types. It's also an open world title in which vampires are the main threat. Considering the studio's pedigree, however, we should expect an exceptionally crafted setting with level design that accomodates multiple playstyles. This should make it an exceptional co-op experience for different friend groups that like to tackle objectives differently.